Our Services
About the owners.
We are a family owned business and active in the community.  We support our local Chamber of Commerce and other local charities.  We love it here in Pahrump and enjoy the great people of this town.  Mike (the owner) is a retired Computer Chip Designer (ASIC Engineer) and has been involved with electronics since he was in Jr. High 50 years ago.  He proudly service his country (USAF) and went on to college where he holds a Masters Degree in Electrical Engineering and a Masters in Business from Duke University.
How to find/reach us?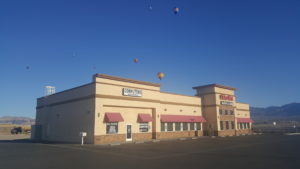 We are located in the same building as China Wok Buffet on Highway 160 across from Taco Bell and between Wells Fargo and Jack in the Box. We can be reached at (775)751-9685.  We are open M-F 8-6 and Sat 10-4.  Closed Sundays.
Our expertise
We specialize in general computer repair, which includes everything from virus/malware removal to laptop DC jack repair.  We are able to repair all Apple products including iMacs and motherboard removal and replacement.
Our Prices
We offer free diagnostics on the bench in front of you.  If it is a simple repair we just fix it and send you on your way no charge.  If the computer has to be checked in we will never charge more than $80 labor to fix your computer (excluding parts if needed).
Table and Cell Phone repairs are always $40 for labor plus parts.  Apple iPhone screen replacements are $100 or less including labor to repair.